At NorthStar we take our responsibility for meeting our clients' needs seriously.
As the Founder and Managing Director I stand behind our 100% workmanship Guarantee. This means if we fail to properly deliver on any project, for reasons within our control, we will do what is necessary to rectify the situation.
We also ensure that the warranties and guarantees of our suppliers, in terms of their products and services, are adhered to.
This guarantee is based on our approach of good faith and honest business practices, and there is a small amount of common sense, which can be found in our terms and conditions.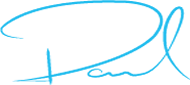 Paul Fraser
MANAGING DIRECTOR

NorthStar's robust systems ensure top quality results for every project.
This begins with a thorough initial scope when we confirm the client's needs, an accurate brief for our team and ongoing quality checks through to project completion.
We check our compliance to every specification.
We check everything works at every switch and appliance.
We check the quality of all finishes and workmanship.
We check we are clean and clear.
We back up our promises with a 100% workmanship guarantee.
Doing a great job is important to us. We welcome your feedback so we can provide an even better service to you.

We're as committed to safety as we are to quality. We work hard to ensure our safety systems are second-to-none, and we're proud of our record in workplace safety practices.

Adhering to Site Safe practices is mandatory and all our team members carry Site Safe accreditation. This ensures that every NorthStar project site is safe for both our team members and our clients and the wider community.

We also conduct a police check on all our people so our clients can be assured a trustworthy project team is on their premises.

We have an unblemished Worksafe record and our systems are audited by corporate partners on an annual basis.